St. Patrick's Day is really a holiday about knitting
You heard it here first!
First off, I finished my
Dublin Bay
socks. (Did you notice that?
Dublin
Bay!)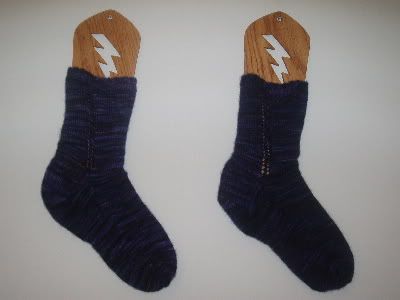 The recipient (like most of the known world) has larger feet than I do, so they're a little big for the sock blockers.
Next I headed over to
Catherine's
to dye yarn. We got some Kool Aid in
green
and blue.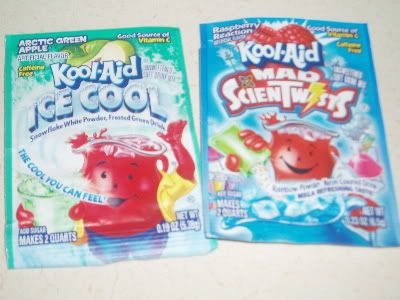 Mad Scientwists... hee hee. Here's some of my yarn dyeing.
Alexis came over with her very fab scarf, which totally belongs on this blog.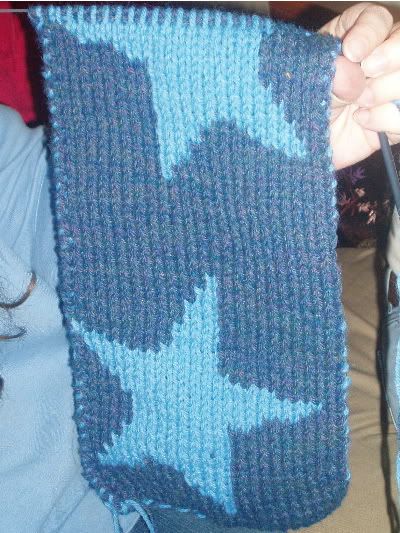 Stars? check Blue? check I think I need to make one of my own.
And last, but not least, I started my 2nd ever pair of toe-up socks. I like this toe much better. The pattern is
Elfine's Socks
. :)