Socks, and more socks...
I finished some lovely
red
socks for my mom's birthday - but since I don't have a picture handy and it's my bedtime, look at these: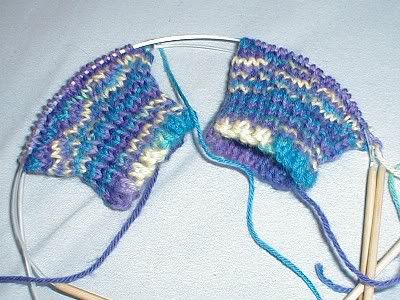 Which I started on Saturday at a knitting group with some of my classmates. I'm also well on my way with some fuzzy feet, but pictures of those will be later. This time I'll really try to take pictures before and after felting - especially since they're sooooooo long!