The knitters go out!
This afternoon a bunch of knittyboarders gathered in the lobby of the hotel to meet.
Enallagma9
,
Bryghtrose
,
Kirsti
, me,
polarg
, and
Joanna
-
bitterknitter
(taking the picture). The "Magnificent 7".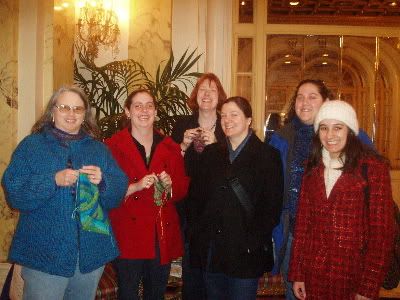 We met and went from there to
Newbury Yarns
to look around and drool over yarn. After hitting Windsor Button, grabbing some food, and losing a few along the way to other commitments, Kirsti, polarg, bryghtrose, and I headed back to the hotel for some knitting and chatting. We soon realized we were all knitting socks.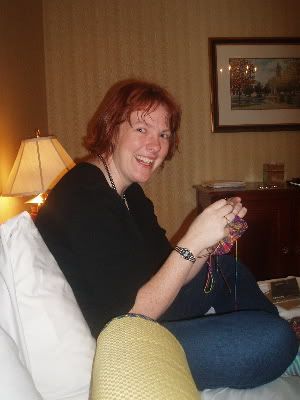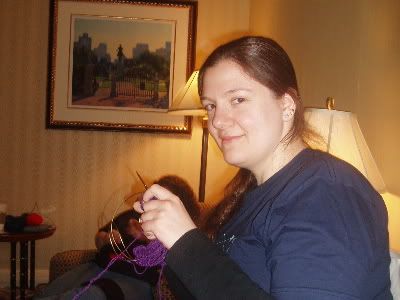 Add those to the three handknit pairs we were wearing between the four of us and you get a lot of socks!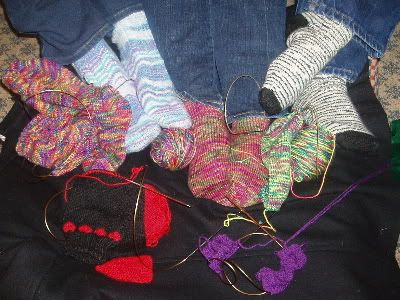 I also had to share the Jaffa Cakes.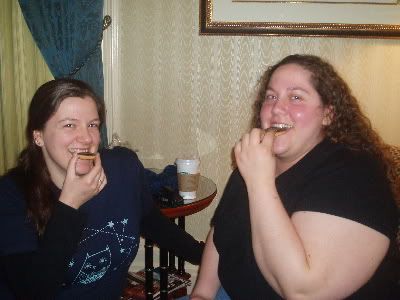 Fun was had by all. Maybe too much fun, when we realized it was 10pm and we should probably go home. ;)