When bad things happen to good socks...
Remember these?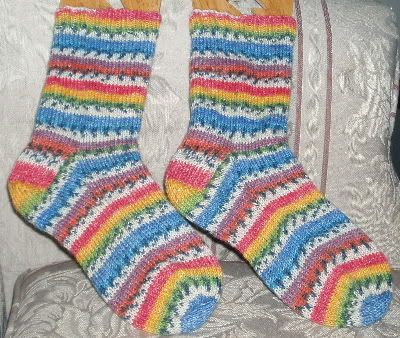 Well I was on the phone with my mom a couple weeks ago and as we were signing off she said in a lowered voice "Oh... There's something I feel like I should tell you."
This is not really something one wants to hear, and I was wondering what horrible family tragedy had occurred. It turns out that there was a run-in with
a monster
.
Poor sock! I told my mom to have my sister send the socks back to me - I still have the leftover yarn and will fix it to the best of my ability - although the stripes might not match up quite as perfectly as the first time...
Listening to: One Year From Now ~ Katatonia, My Long Walk to Jail ~ Filter, Evidence ~ Katatonia