The "Finish It!" knitalong
So I started the Finish It! KAL on the
knitty board
so I can force myself to finally finish that Rogue! (OK, I know it's July, but My apartment is fairly cool...) Before I know it, it will be fall and I'll want to wear my Rogue.
So here is the first assignment - a picture of my Rogue in it's current state.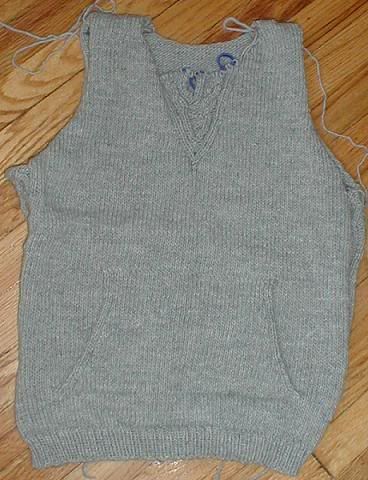 To do: hood and sleeves, massive seaming and end weaving. Now I'll get cracking - OK, not right now. Right now I'm heading out to a 4th of July BBQ.