Rockin!
I got my first Socks That Rock sock club package today. See
Soapfibergal's blog
for pictures, cuz I'm too lazy to take them myself. ;)
However,
Catherine
requested a better picture of the keychain, so here goes.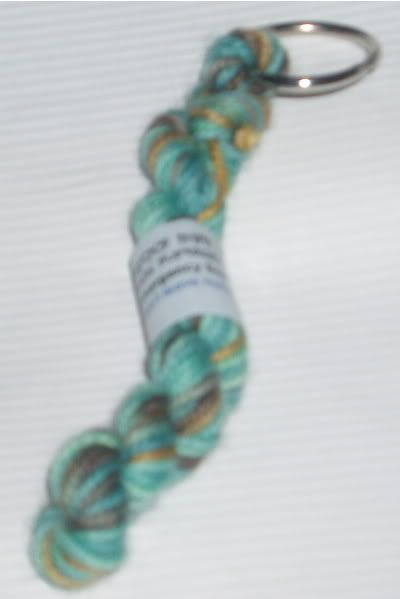 It's just a little skein of yarn with a label that says "Emergency Sock Yarn, Don't leave home without it!"