Dyeing!
I spent most of yesterday dyeing yarn for the first time. First we had to do the mordant - we used Alum.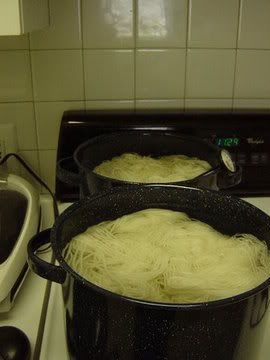 While the yarn was in the Mordant we had to get the dye ready. One we used was cochineal.
While the yarn was straining Nicole and I cut up Mullen leaves while Amanda crushed the cochineal.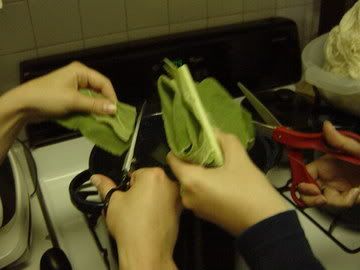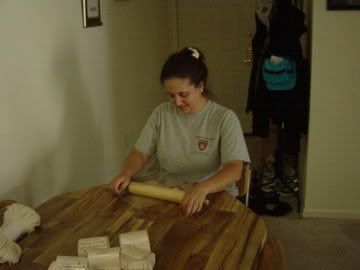 After the dye baths were prepared Amanda just couldn't wait to dye, so she threw in a little test skein - this is how it came out of the cochineal: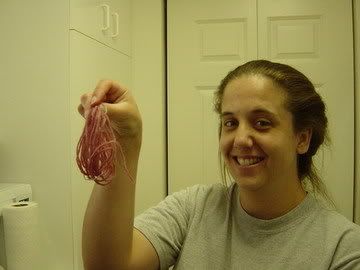 Finally we were ready to really dye!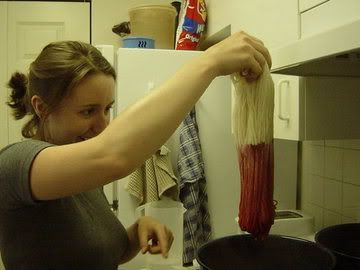 And about an hour later the first skein was done.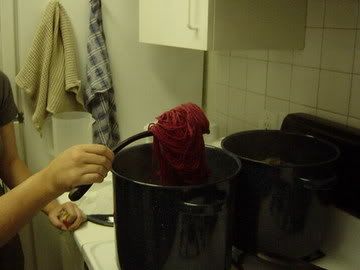 We hung it to dry on a rack in the bathtub.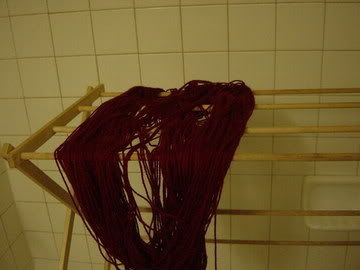 And a couple of hours later we had even more. The one on the right is from the mullen leaves.