I wasted all my posts on Saturday!
There has been knitting going on, but since I'm not one for WIP pictures I haven't been posting. Here, however, is a picture from NHSW with actual people: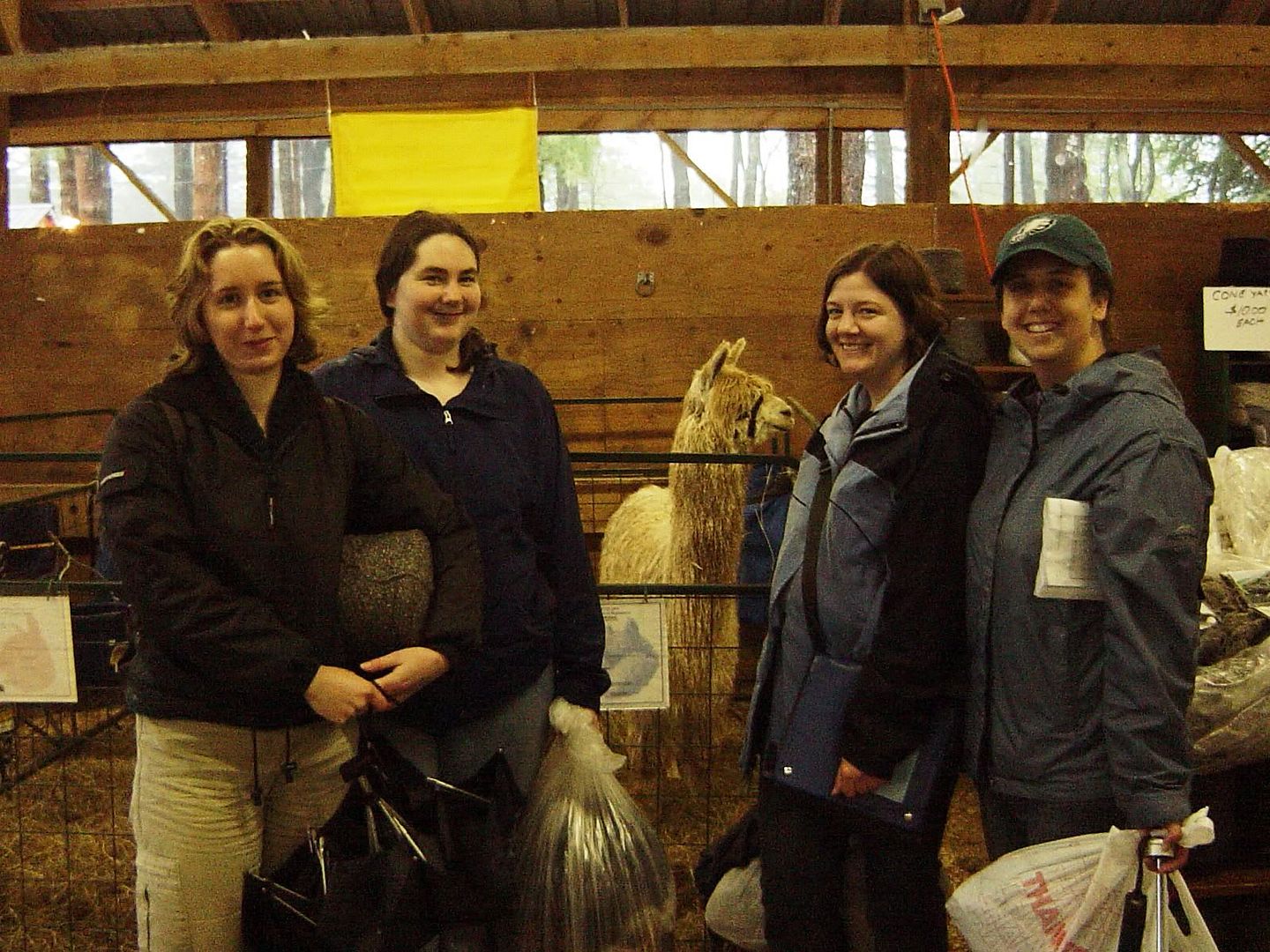 That's the dedicated knitting club girls that made it to S&W in the rain and cold, and all for the love of yarn. ;) Notice the large bags of purchases too.
I even won something in the raffle - a skien of angora!