Happy Birthday to Me!
It's been a good birthday. First off, the
birthday loot
: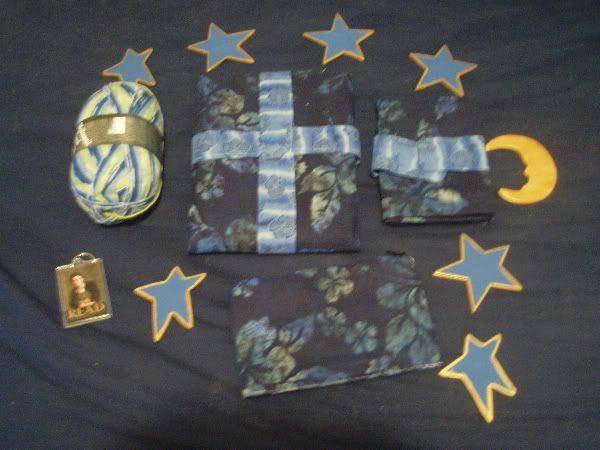 I have such lovely friends!
What do we have here? Well the sock yarn is from
Jenn
, along with the lovely needle cases (a big one and a smaller "travel" one, and a little zipper bag for notions. The
handpainted
stars and moon are from
Catherine
, and the adorable Orlando Bloom READ keychain is from Alexis.
I got the 2nd two gifts at knitting group yesterday, where I took a picture of one of my fellow knitters Karla. Did you know there is more than one Green Monster in Boston?