A meeting of socks... oh, and knitters too
Today I went to see the
Yarn Harlot
. While there I met up with
Joanna
and we took this adorable picture: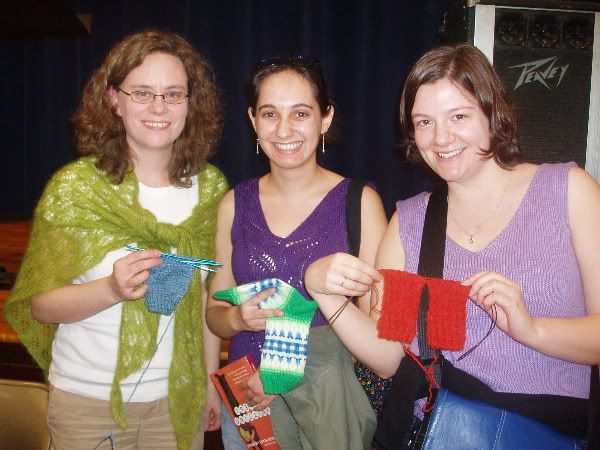 Look at all those socks! Joanna is holding her first Fair Isle sock, and I have my current socks-in-progress the Sixth Sense socks. (See, it's also a WIP picture!)
It was fun, she was funny, and afterwards I ate sushi with Joanna and two other grad students. While I was there I also got the chance to see a bunch of local knitters who I haven't seen in a while.