Tubey is done!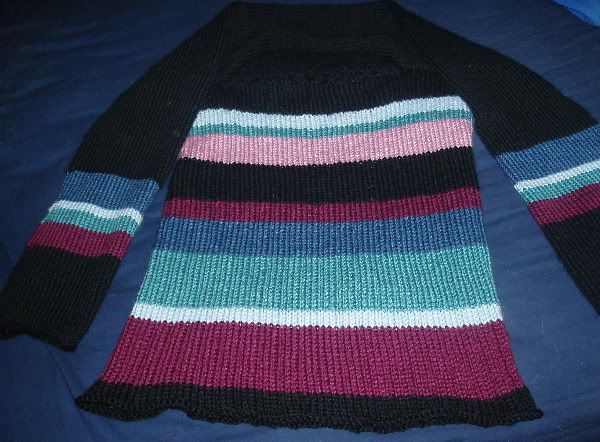 Pattern:
Tubey
Started: 1/?/06
Finished: 4/17/06
I tried to photograph myself wearing Tubey, but apparently taking a full length picture of your sweater while framing the shot in the mirror and standing on tiptoe in the bathroom doesn't work well. Who would have thought?
I modified the pattern to have 3/4 length sleeves, which I really like. And of course the colors are different, but I did follow the stripe sequence of the original.
Also, this sweater was knit entirely on my couch while watching Netflix! It took a couple of months since I didn't work on it other than that.