Dyeing party!
Yesterday I went over to
Catherine's
to dye yarn, order pizza, and watch Amelie. We accomplished all but the pizza, when for the second time we were foiled by the fact that there really doesn't seem to be a pizza delivery place near her apartment.
First we got ready for our yarn dinner:
Mmm.... yummy!
Then we made some tasty beverages: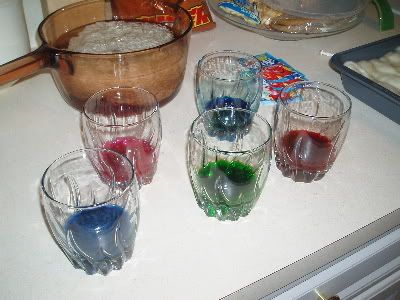 I dyed some sock yarn for Dye-O-Rama:
And I made a beauteous roving cake: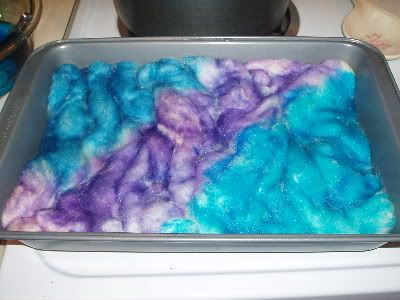 We watched Amelie while it was all soaking and then I stuffed mine in plastic bags and made a run for the last subway. On the way I got a "Hey Beautiful" and "How ya doin' honey?" from two totally seperate drunk guys. Ah, the joys of Fenway at night.