Socks #14 - Hedera
I actually finished these a while ago, but I couldn't find my sock blockers because of *the big move* and so I didn't photograph them until now.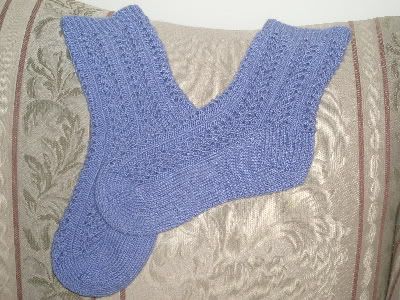 Pattern:
Hedera
Started: 5/12/06
Finished: 7/1/06
Although I complained to my knitting group that these socks were taking forever, this was largely because I was knitting other deadline projects at the time. In fact I really enjoyed the pattern and might knit another pair as a gift sometime!
As for my lack of posts with knitting content lately, I'm knitting on yet another test knit project which is taking up a lot of time at the moment. Things should return to semi-normal relatively soon.