Extremely High, Extremely Hot Knitting (Amazing Lace Challenge #2)
Today was
way
too hot here in Boston, but what better than a hot day for extreme lace knitting?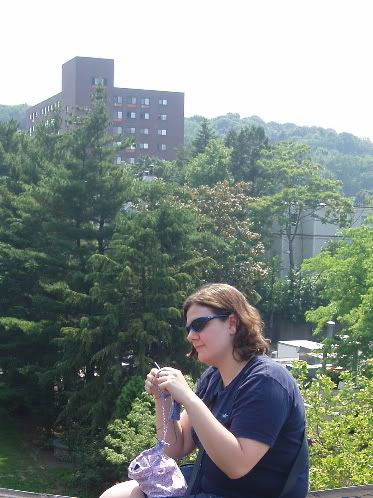 Yup, I'm knitting on the roof. And the edge of the roof no less, is that extreme enough for you?
I've been away from the blog lately because life is getting in the way. Something about moving to a new apartment and packing and work and all that. ;)
Also I was busy getting famous (OK, that was last weekend...)
The article about last weeks' WWKIP Day came out today:
read it here
You need to register to read, but it's free.