Off to the post office...
This morning I sent out a couple of things in the mail.
First off, a pair of socks that I knit as part of a swap:
Pattern: Dublin Bay (
again
)
Yarn: green handspun
Started: 5/15/06
Finished: 5/21/06
I liked how the inset turned out in these better than the last ones, actually. Different yarn, much different results.
And second, my yarn for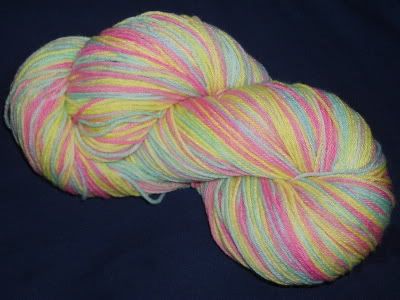 For some reason the green is looking very yellow in this picture. It did turn out a bit more yellow than it looked in the dyeing picture last entry, but not as yellow as in this one. Hope my pal likes it!