Sockalution finished!
I guess I underestimated my love of sock knitting when I resolved to knit 12 pairs of socks this year. In fact, I originally resolved to knit 6, and then decided to increase it to 12.
Well here is my 12th pair of socks completed this year:
Pattern: Lava Flow from
Sockbug
Yarn: mysterious Chinese sock yarn, 100% wool
Started: 5/29/06
Finished: 6/3/06
Here's a closeup of the pattern detail: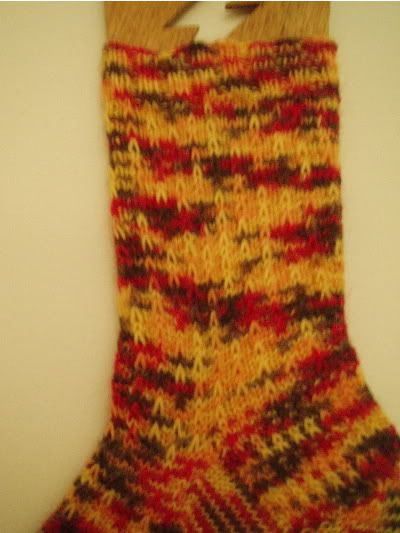 The yarn was a gift, and since it's not colors I normally wear I knew I would use it for gift socks. I saw this pattern long ago and this yarn popped into my head because the colors of the yarn in the pattern picture are very similar. Plus, lava!
I decided then that the mysterious Chinese sock yarn would become these socks, and I was just waiting for the perfect occasion. That came with the SYAC Spring Feet Sock Swap. I think my pal will really like these socks. :)
On second thought, I might have made her something more Spring-y, but oh well. ;)