The lucky socks #13
Yup, my 13th pair of socks in 2006! I've surpassed my wildest goals, and we're not even halfway through the year. I think maybe I should raise the goal to 25... and here they are: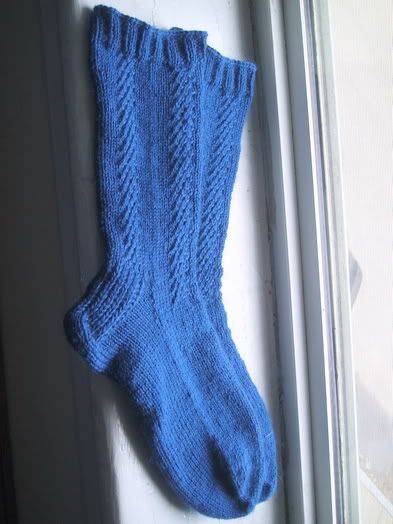 They're Sockapaloooza Savior Socks!
Pattern: out of my head
Yarn: Brown Sheep Naturespun sport weight
Started: 6/10/06
Finished: 6/19/06
If it seems that I've been lagging with the socks lately, well it's almost true. First I finished about half a pair, and then I started these. These socks are extra big, and I'm in the middle of moving. And then I finished them and blocked them and didn't photograph them until after they were done drying, so really it's not as bad as it seems.