Finally, November socks!
It's been a while since I finished a pair of socks.
#37 of 2006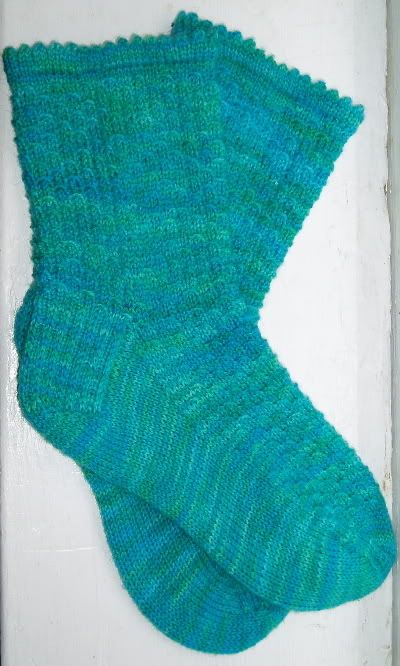 And a close up of the stitch pattern: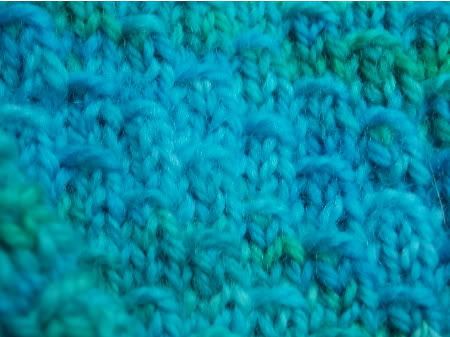 Pattern: Scales Skin Socks from the Six Sock Knitalong on Yahoo
Yarn: Fearless Fibers in Mermaid
Started: 10/31/06
Finished: 11/13/06
The colors of this yarn are gorgeous, and it's really soft. I also have almost 75g left after knitting a pair, so I'll probably make another pair of socks toe-up with the leftovers.