Flash Your Fiber Stash 2006
You will soon see that my fiber stash is nothing compared to my sock stash. ;)
Most of this is from my Spinning SP with a bit of Rhinebeck thrown in.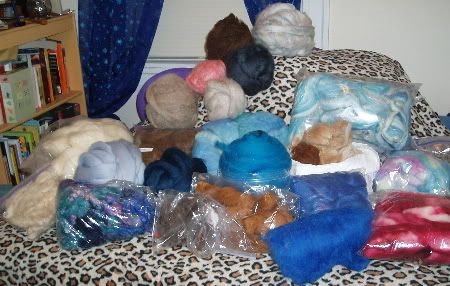 The rest of the lot is from various sources: gifts, Rhinebeck, stuff I bought, and on the top (the whitish one with flecks) my
very first roving ever
that came with my spinning wheel.
What, you want more? That's all there is!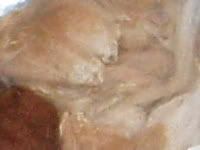 This alpaca is a RAK I received - unprocessed natural yummy alpaca.
This is some gorgeous hand dyed BFL I bought at Rhinebeck. Mmm... makes me want to go spin right now.