Yarn, yarn everywhere!
There's been a lot of yarn going on recently...
Along with the lovely sock yarn, I was also given this beautiful roving on Saturday by
raeknits
.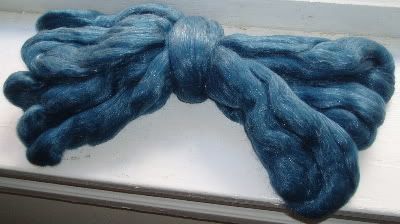 It's merino tencel blend from Mind's Eye Yarns which will turn into socks. :)
I also have some handspun to show. The singles were in
this entry
.
The plied yarn:
and closer...
And all wound up and ready to knit!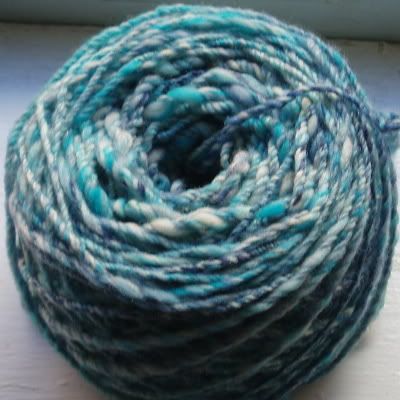 This is the first time I've knit with my own handspun, and I'd say it's going rather well. Look for a FO in the next few days.
And then there was the mail...
I got this Lisa Souza in a swap with
zknitter
- it's called Little Devil.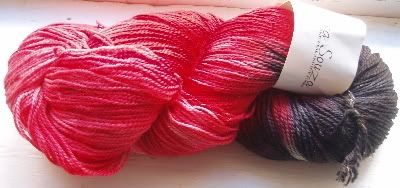 And I got my first package from
Scout's Indie Swag Club
!
Although the yarn isn't something I would pick off a shelf, I do like the black/white/grey combo. The bag is growing on me. I wasn't really big on it when I took it out of the box, but even later this evening I like it more.