A day in cat ears
Last night at a Halloween party my friends dared me to wear cat ears on my trip to Webs to meet a bunch of Knitty folk. Since I'm not really averse to looking dumb in public I agreed. Just a disclaimer so you all don't think I'm
totally
nuts. ;)
I got up bright and early and met
bryghtrose
,
periwinklepoodle
and bitterknitter to head out to WEBS and meet everyone.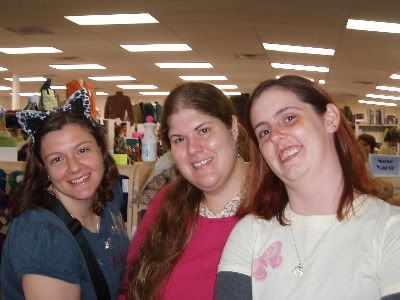 Me, periwinklepoodle, and bryghtrose at WEBS
enallagma9
arrived and gave me this great yarn from Dicentra Designs!
I got to meet my last downstream SP,
Batty
and
theherocomplex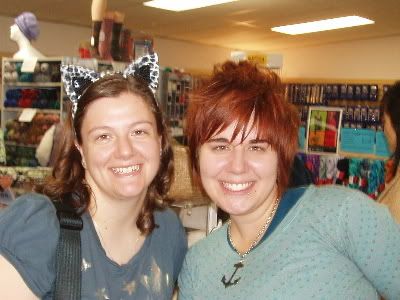 And we compared socks!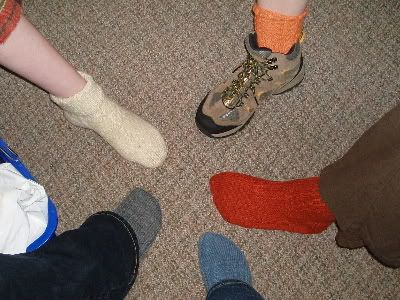 bryghtrose
,
enallagma9
, and
bluepeninsula
, hanging out by the wall o' needles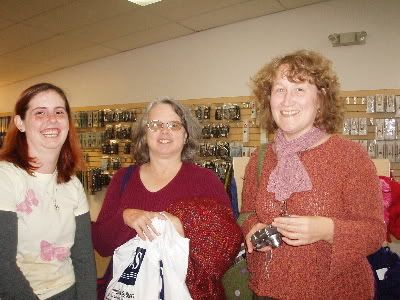 I think WEBS almost killed
Yarner
, who was visiting from Alabama.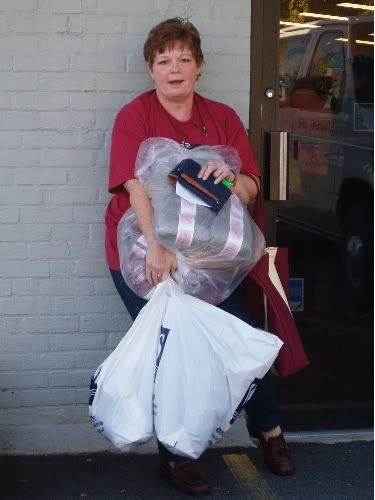 I didn't get pictures of everyone, the amazing
marymac
, lindydiva,
djd
,
raeknits!
, and
sunidesus
came too!
All in all a great day! Check out the other blogs for more pictures.