A different kind of sock wars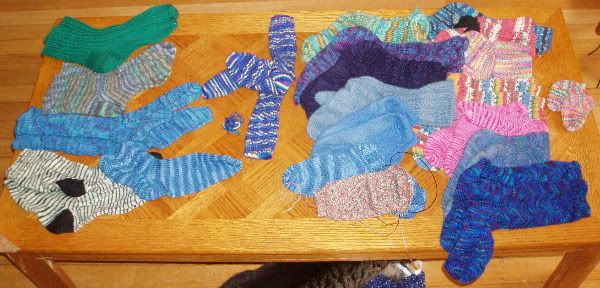 The sock troops line up to fight!
On the left: socks knit for me by others.
On the right: socks I have knit (not all are for me).
Note that the baby socks are nice and safe behind all the big socks. There is even the first sock casualty in the midde and a sock in progress. All this knitting may have driven me crazy.
In fact, those baby socks are new!
(crummy picture cropped from big one)
The Hourglass Sweater is going well - a Rhinebeck finish is still looking possible. However today at
Knitsmiths
,
Alison
suggested that I make Rhinebeck socks - but make them *all* at Rhinebeck. Like start them on Friday in the car and finish them before the end of the day Saturday. It might just happen...