Sock Wars again, and replying to some comments
Well, I sent out the 2nd pair of Socks of Doom today. (You know, the ones I got from Stashmonkey last night). She knit the first sock and started a bit of the second, and I finished the second sock. But - horror of all horrors - I forgot to take a picture before mailing. Hopefully the lucky recipient will when she gets the socks.
Edited to add: The lovely Stashmonkey put a picture of the socks-in-progress on her blog here if you want to see them.
And now for a confession:
You have probably noticed that I am horrible about replying to comments. I am also bad about commenting on the blogs of others. Be assured that I do read all the comments, but I hardly ever reply. However, since many of you asked or commented about the fish I thought I'd give a little more detail.
Back when I lived in Seatle my BF-at-the-time and I had an 80 gallon saltwater tank with a porcupine puffer (Kirby) and a blue damsel (Neptune). When I moved to Boston I left the fish with the boy.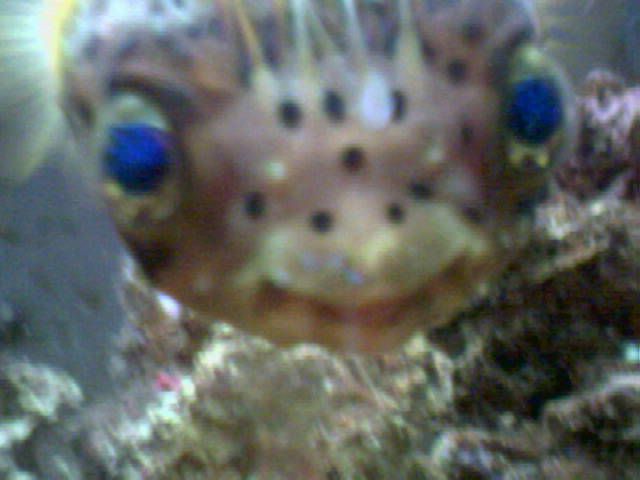 Last summer I got a 40 gallon tank and a few freshwater fish. I kept meaning to do more with the tank and I kept not doing it. Then I met my friend
Catherine
's boyfriend, who has a 75 gallon saltwater tank and was inspired to start one up again. He gave me an extra 20 gallon, which I converted into a freshwater tank, and I bought a bunch of live rock and the necessary equipment to make my 40 gallon into a saltwater. It's been cycling for a good long while, and these three are the first occupants. J.B. is a 4 stripe damsel and Thing 1 and Thing 2 are both blue damsels.