Death by Sock, Babies, Knitting, Spinning, and New Pets!
*taps screen* Anyone still here after that last one?
Ok, well for those of you who weren't scared off, here's some knitting content!
Today
Stashmonkey
came to my knitting group so I could sock her to death in person!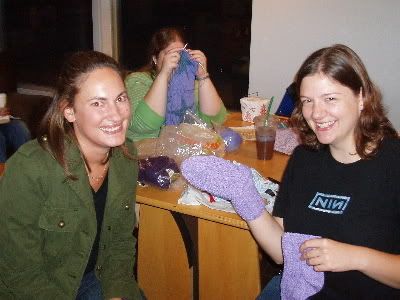 Here are our feet: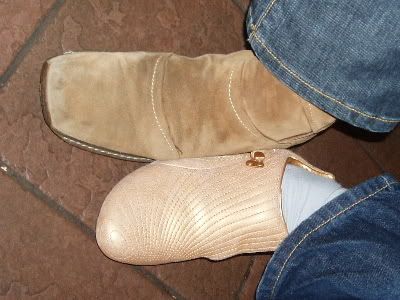 She even stuck around to knit and was great fun. We're trying to convince her to come to Knitsmiths so we can see her more often. :)
Now, as promised, a baby! Well, the important part is the sweater.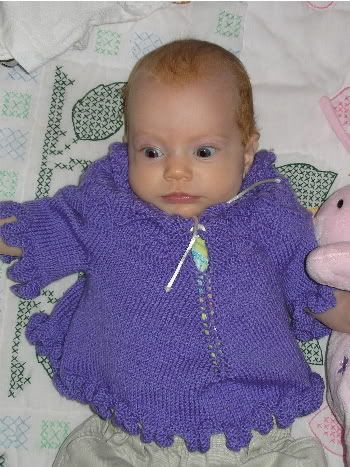 I made this sweater long ago, but it was too small for it's intended recipient, so Alexis found it a home on this darling little girl.
And spinning!
I got this amazing package from the generous
Aija
. The confession is that although I spin and own a wheel, I never really learned how. I sat down at the Vermont Sheep & Wool a few years back and spun a bit. I tried a little on my friend's wheel, then I spun a little more while shopping around for a wheel. But I've never officially learned, so these books will hopefully be helpful.
And last, but not least, the new fish:
J.B.
Thing 1 and Thing 2