Rainbow Socks!
I finished my rainbow socks tonight at knitting group! (30 1/2, woohoo!)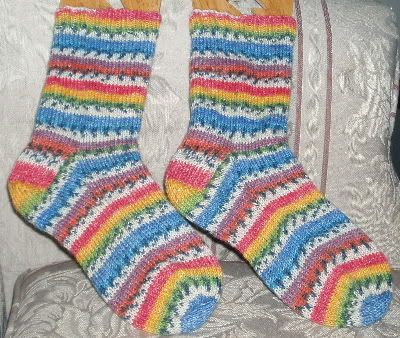 Pattern: just plain stockinette socks with a 2x2 ribbed cuff
Yarn: Opal Brasil 5001
Started: 9/20/06
Finished: 10/2/06
weezalana asks:
Okay, it's October 2nd, how do you have a pair down already?

Well, I've decided to count all the socks I finish in October. So while both the Milanese Lace socks and these Rainbow socks were not *started* in October, they were both finished this month.