I got prizes!
I won a couple of contests recently and today two prizes arrived in the mail!
The first is from
Cookie's
contest to write a knitting post with as many "polysyllabic or obscure words" as possible. Mine wasn't that impressive, but I was the random winner. Thank you luck of the draw!
Jaeger Matchmaker and Rainbow Wools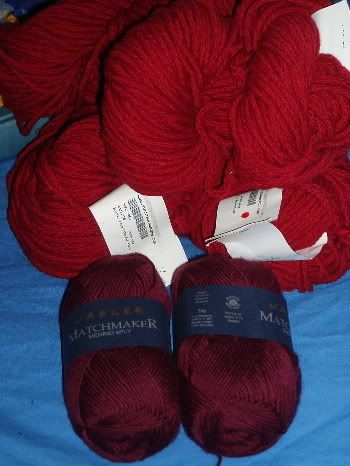 And the second I won in
Becky's
moving contest - Jojoland Melody! She also included some yummy dark chocolate kisses. :)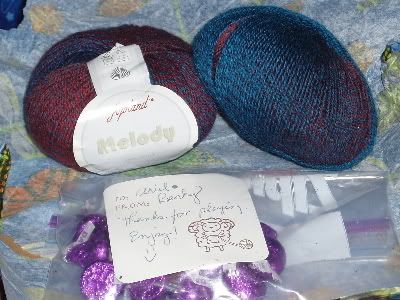 Many thanks to both Becky and Cookie for the fabulous prizes. I'm especially excited about the two new sock yarns (of course!) Someday I'll have my very own blog contest - probably for some monumental # post.
Progress on the Rhinebeck sweater is good. Today at knitting group I started the sleeves since the whole sweater is now too big to tote around. However, there's not much knitting left on the body so soon it will just be the sleeves. Then when the sleeves are done you have to attach all the pieces and knit the yoke. Not too bad, and over a week to go!