Rhinebeck!
It's hard to believe that Rhinebeck is only just over a day away. So, before I start packing there are a few things I have to do here...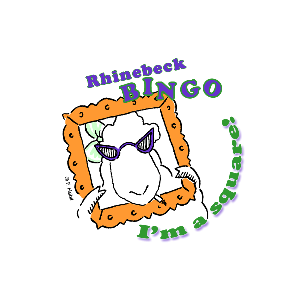 First off, I'm a Square for
Rhinebeck Blogger Bingo
, so if you're here looking for info on how to find me, look no further! Well, look a little further, you might want to scroll down a bit. There are quite a few pictures of me on my blog so I should be easy to find. Look for me hanging around sock yarn and petting blue skeins.
If the weather cooperates I will be wearing my Hourglass Sweater in light blue tweed. You might find me standing next to
another square
! I'll also have a small blue messenger-style bag with a light blue square on it.
Please come say hi if I'm on your square, or even if I'm not!
I hope that's enough hints!