Contests and progress
People sometimes comment that I win a lot of contests, which I guess is kind of true. However, you can't fault me for
this one
which I didn't even know was a contest.
Here's my prize: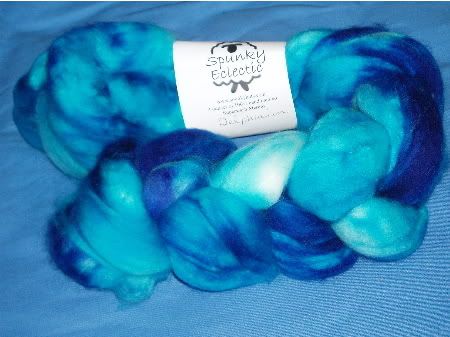 It's Spunky Eclectic superwash merino roving in Delphinium.
I also got some stich markers from
Sachi's contest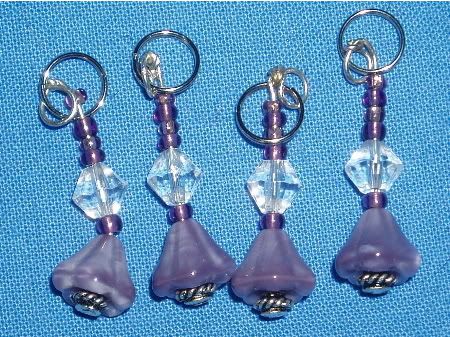 (my macro is pretty good, huh?)
And this is what's currently on the wheel: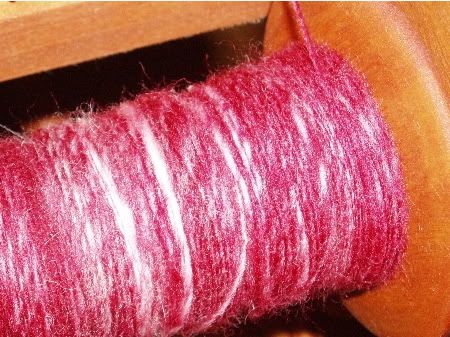 The roving is from
Aija
.
Wow, I guess I'm very connected to other knitters today. ;)
As for knitting, I've been plugging away at my lace. I usually have lots of things on the needles, which would make you think that I wouldn't finish stuff often, but I still do. The mystery is solved when you realize that I usually have a lot of stuff "on deck" and only work on one or two things. All this knitting on my lace projects has slowed down the other stuff.
But it
does
feel good to be making progress on the lace. I'm a little over half done with the lace section on Hush Hush and I'm turning the heel on Hippy Crunchy #1. Not bad. I'll also be adding another lace sock that I'm going to test knit, probably starting it later today.