N is for Nostalgia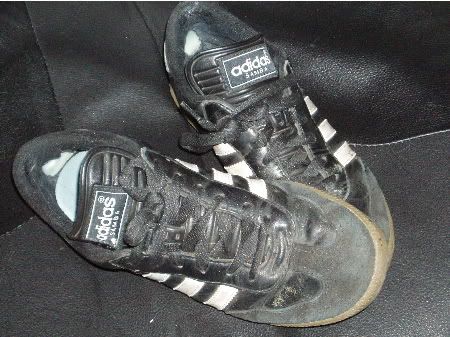 I started wearing Sambas in middle school and I've had at least one pair ever since. I love them, they're my kicking around sneakers and I wear them almost every day.
So many of my memories of high school and college (and hey, even last week) involve the Sambas. I had them signed by Days of the New and Black Lab (does anyone even remember thsoe bands?) at a free show at Tower Records in Seattle. Some of the band members wore Sambas too.
I decorated my second pair with gel pens one day at Hazen with my friend Kelly. We drew different colors of stars all along the white stripes and wrote my initials on them.
After coming to Boston I even played indoor soccer in Sambas - the purpose they were originally intended for!
Well, another pair bites the dust.