P is for...
Pantalaimon!
You get to see a lot more of Java on this blog (she was featured for Lick and for her recent fish tank swimming), but her brother* Pan is my cat-that-is-more-like-a-cat. Every time I take a picture of him, he looks away. He's got the usual kitty ambivalence, but he's very tolerant. Some time I'll make him wear knitting.
He'll be embarrassed that I'm telling you that he sleeps on my bed every night. ;)
Hamming for the camera: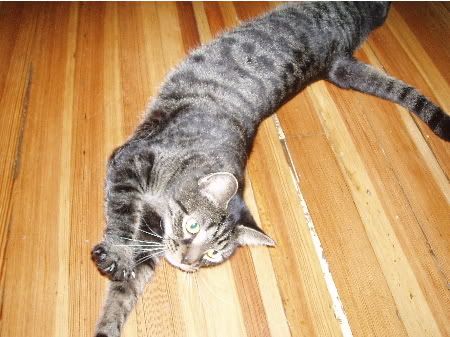 * Yes, he's really her brother. They're littermates and look nearly identical, although now that Java's lost some weight it's easier to tell them apart.