What came while I was gone (and socks!)
When I returned from Seattle I had a couple of packages waiting for me.
The first one was from
Scout's Indie Swag Club
:
It contained a great sock pattern, my favorite color of yarn that I've gotten from her so far, and some adorable snowman stitch markers.
The second package was my first installment of the
Petals Collection
from Sundara Yarn: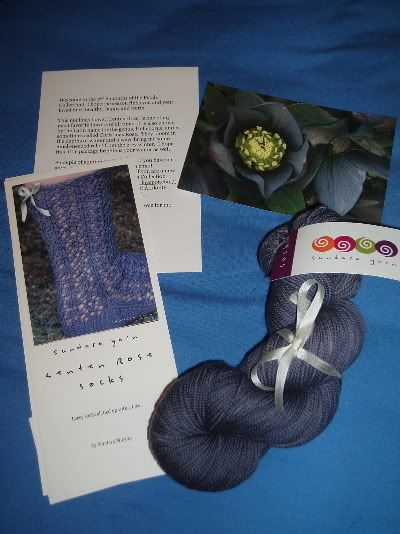 The yarn is a gorgeous color and the pattern looks great. :)
And the newest pair of socks - #48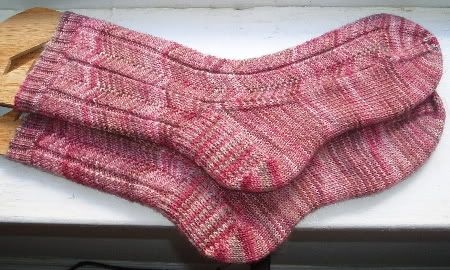 Pattern: Chevron (modified) from Sensational Knitted Socks
Yarn: JKnits in AC #112
Started: 12/27/06
Finished: 12/30/06
Never fear, more socks to come after my knitting New Year celebration tonight. ;)