The newest in knitted kitty fashion!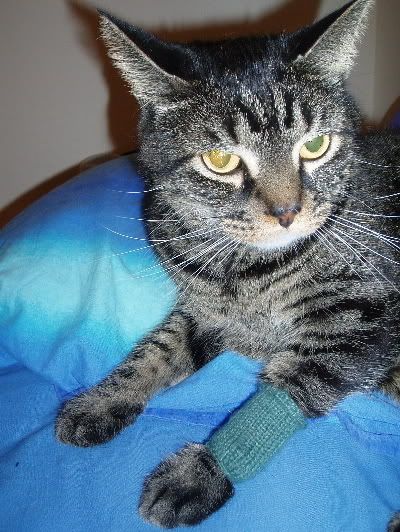 Pan is here to show off the newest in kitty fashion - knitted wristwarmers (anklewarmers?) - he's a very stylin' cat. He would also like to wish you a happy whatever-holiday-you-celebrate and New Year!
As for knitting, more sock knitting has been going on. All this traveling (today by train) is providing ample opportunity to up the sock count and help me towards my goal of 50 pairs of socks in 2006. I think I can make it...
Listening to: Svältvinter ~ Vintersorg, Karma Police ~ Radiohead,