A sock! (Pair 16 1/2)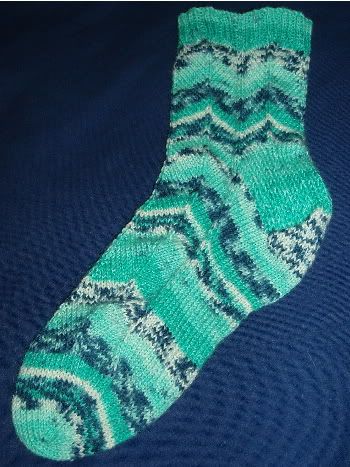 This is the sock I sent to my pal
Cary
(along with some goodies) for the
Summer Sock Party
swap. The picture was at a funny angle, it wasn't really that lopsided. She emailed to let me know that she received the package and the sock fits, so now I can post it here!
The yarn is some Opal Magic, can't remember the color off the top of my head, and the pattern is
Jaywalker
, of course.
So this sock will be Pair 16 1/2, and when I get my sock from my pal and knit the second one - cuz that's how it works - then I'll have the whole pair and it will take whatever number comes next at that time.