The Hands of a Knitter
In
this post
a random theory is proposed - that the way people knit has something to do with their hands. I'm contributing to this theory here.
First off, my hands:
And now an action shot of me knitting continental: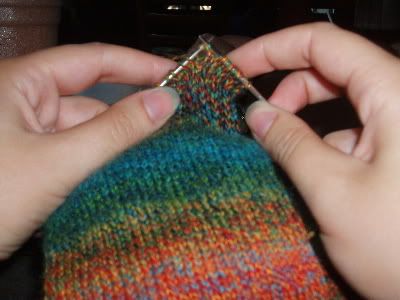 Now we'll see if there's anything to this theory...
Stay tuned for the post that will make these socks the most photographed WIP of my knitting career!