Finally, more pictures
So far my spring break hasn't been all that much knitting. I went to a knitting thing on Saturday, but then I left for DC that evening and spent three fun-filled days with no knitting. I did see a lot of art at the National Gallery and spent time with one of my best friends, though.
Before I left I attempted to felt the fuzzy feet (as I said before) but they're not quite done. Here's a picture of the current state, though:
Today I went to my Wednesday knitting group (at school) and got a lot done on the baby blanket, which I finished tonight at home: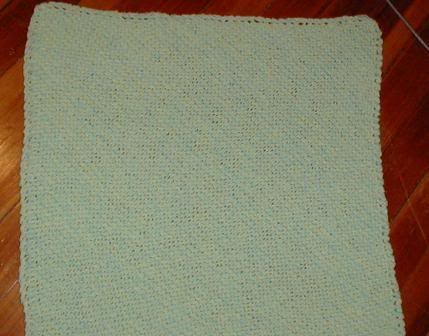 It's very plain, so I may add a knitted lace border, or a crochet one. Also I think I'll be giving it to my cousin who's having a baby instead of the original intended recipient. I'm making a sweater for my friends baby, and since she crochets I think she's probably set on blankets.