A fibery adventure!
First off, about the last post on Sock Wars. Just to clarify I was
not
suggesting that the original Sock Wars be changed, I just got to thinking about it and, the obsessive person I am, couldn't stop. And I know it's not supposed to be "fair", that is probably the wrong world. I guess what I really meant was to make an incentive to be fast and speedy. But to those of you who liked my ideas, thanks!
And now for my adventure:
On Friday night I made some bread to take to my Saturday Fibery Adventure. The recipe said two loaves, and although I am a fairly experienced baker, I trusted it even when it looked like not much batter. They must have meant mini-loaves because I ended up with oddly shaped bread.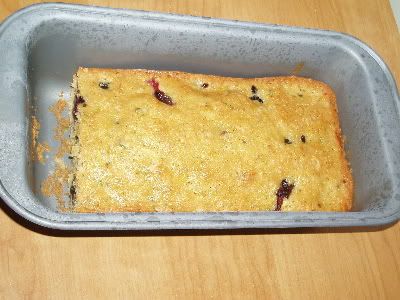 It still tasted good, though!
At about 8am yesterday
Bryghtrose
picked me up to head over to
enallagma9's
house in central Massachusetts.
There we checked out her new wheel, spun some, ate BBQ lunch, and generally had fun. She has a new Louet wheel, and I brought my Kromski. Bryghtrose has a Babe.
Her coworker was also there, although she doesn't spin. She was knitting a beautiful lacey sweater, and finished knitting it while we were there. In the afternoon we got some ice cream, visited the LYS, and went swimming in the lake where I was attacked by a leech! I've never actually seen a leech before, although this one was admitedly very tiny and didn't actually manage to suck my blood. Still, it was an exciting moment.
We returned to the house and spun some more (excuse the beach hair!)
When we were all testing out the Louet we used various kinds of roving and I was rather pleased with the resulting yarn, so I decided to make my own "party yarn".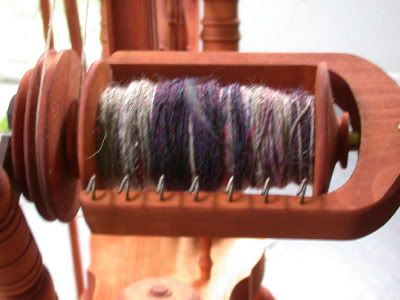 Bryghtrose and I stopped for dinner on the way home. When I got home at about 10pm I was totally exhausted, but very pleased with our amazing day!