Changing time zones
Yesterday afternoon right before leaving for the airport I found this in the mail: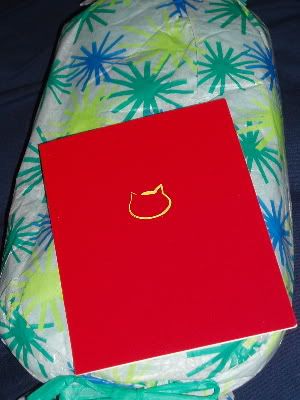 Inside was some beautiful Lorna's Laces yarn, Brittany DPNs and a red bag: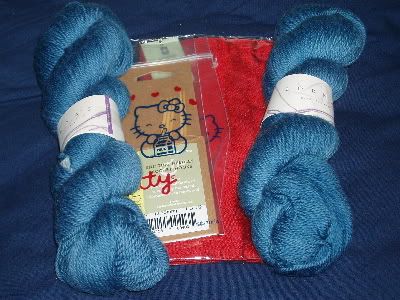 It's from a contest I won on
Cpurl's blog
.
Then I wound my yarn for the trip.
That's just the yarn, I'm also bringing 3 pairs of socks-in-progress. However on the plane I got about 1/2 a pair done and I'm just about to finish another today. But we're getting ahead of ourselves...
I got to the airport, got through security, and then was on the phone with a friend when I heard them start to talk about someone flying to Seattle on my flight (that would be me, I was supposed to transfer in NYC.) So I walked up to the counter and the ticket agent asked if I'd mind switching to fly through Salt Lake City instead, 1st class, and arrive at about the same time. Um, of course not!
So I had a 1st class airplane adventure - I've never flown 1st class before, it was yummy!
Today I went driving around a bit with my aunt running some errands and we went by the house where I lived when I was a baby!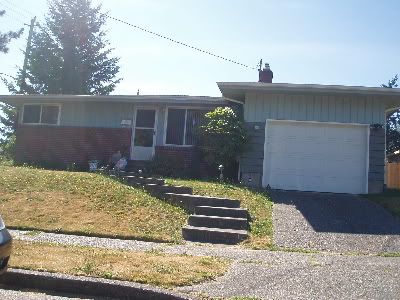 And here's a view of downtown Seattle from the freeway: