Spinning and Sewing and Yarn, Oh My!
Wednesday evening I went over to
caflygrl's
house to sew some PJ pants. We quickly ran out of thread so we went to the store to buy some more and picked up dinner on our way back.
The table is a pretty accurate summary of the night with food, sewing, and a laptop. She even got a pretty good action shot of me sewing!
And the finished pants came out pretty well! My first real sewing project without my mom.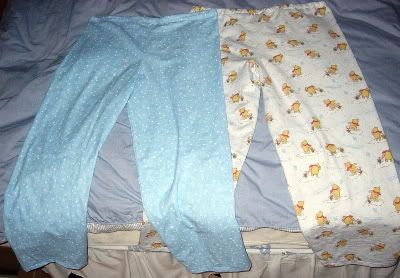 The blue ones with stars are mine, bet you guessed. ;)
Tonight I reskeined some self-striping yarn that I dyed with
Dani
a few weeks ago. The color combo is my own invention, I like to call it
BlueBlueBlue Stripe
After reskeining the yarn I went into my room to find my spinning oil and came back to find Pan had taken over my fibery area on the couch.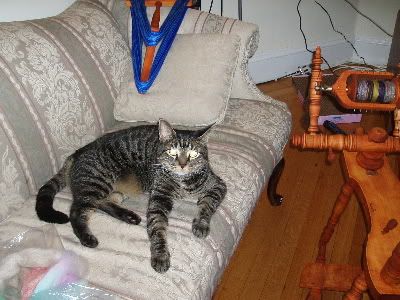 But I made him move and did some spinning like I had hoped to tonight. In fact I spun more on the
Party Yarn
from my fibery adventure a few weeks ago.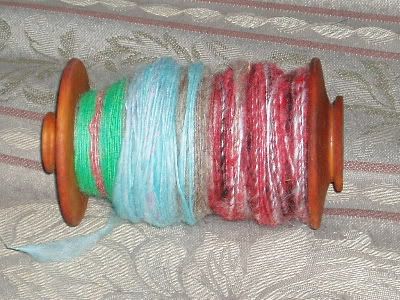 I'm planing to Navajo ply it and make something crazy.