It's a party!
The Party Yarn is finally finished!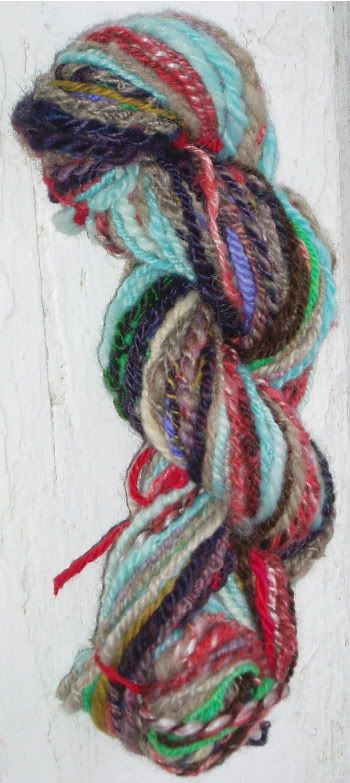 It's made from various different kinds and colors of roving. I'm hoping it will make Noro-like stripes if I knit wristwarmers or a hat or another small circumference item.
And now for the close-ups: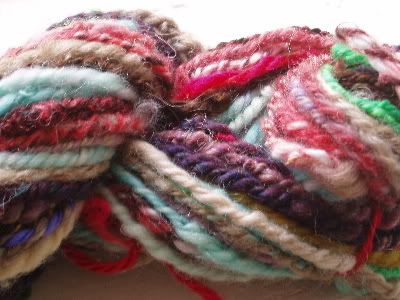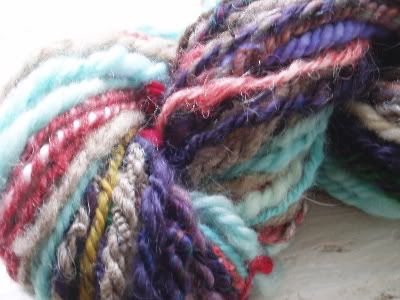 It was my first shot at Navajo plying and I'm not sure quite what I think of it yet. I think I'll have to try it again with more even singles, as these were a little thick and thin, and the loft changed with the different fibers.