My first SP5 package
Yesterday when I got home I had the weirdest piece of mail I've ever gotten: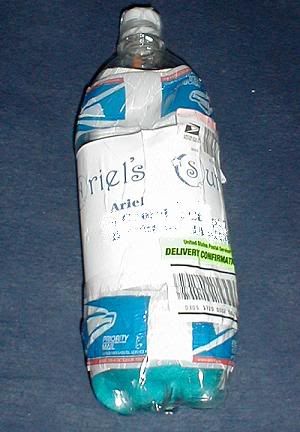 Weird in a good way, of course. ;)
Inside was a lovely Turkish drop spindle with two beautiful little pieces of roving: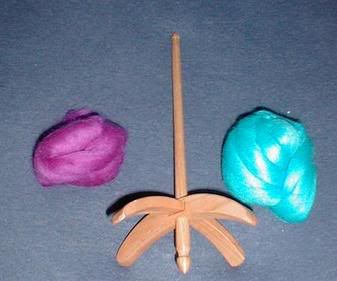 This thing is so cool! It comes apart into three pieces, and the way you wind the yarn makes a center-pull ball when you're done!
There were also some great little magnets (I love magnets), two bookmarks - a star and a sun, stitch markers in a little bag, a purple sparkle pin, a really cute tape measure, and a pad of paper with a funny little dog on it.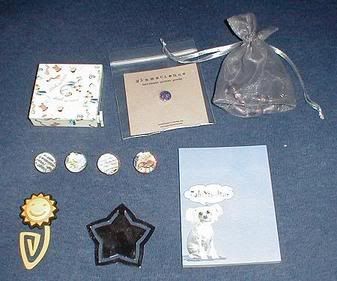 Last, but not least, were stickers: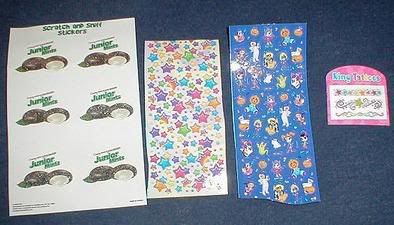 Scratch and sniff Junior Mints (which I can't eat because of gelatin but I will gladly sniff), stars (of course), Halloween stickers, and star 'ring tattoo' stickers.
Thanks so much, Elf, for the great first package! Everything is great, and I'm looking forward to spinning soon when my hand isn't all swollen from the stupid spider/insect bite.