Socks, Tool, and Amazing Lace!
Yesterday at about 3pm I hopped in the car with my friend Jason, armed with socks-in-progress for the long ride out to the Gorge to see Tool. We actually saw them there together at Lollapalooza '97 so it was extra-cool, we could relive our "youth". ;)
I made quite a bit of progress in the car, and then we got there quite early so I took my knitting along with me to meet up with some other people at the campground. There were a few comments about my knitting, but people were actually quite interested and didn't seem to think I was totally nuts. (OK, maybe a little...)
And I finished my Cedar Creek socks! (19 1/2)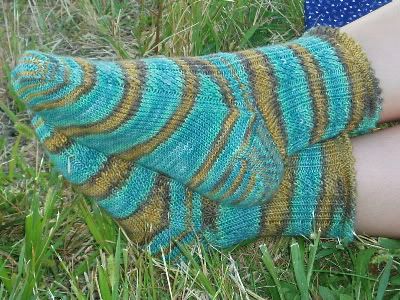 I think if they doubted my sanity in the beginning they were pretty sure of their doubts when I made Jason photograph my feet. But whatever!
And a picture from the show: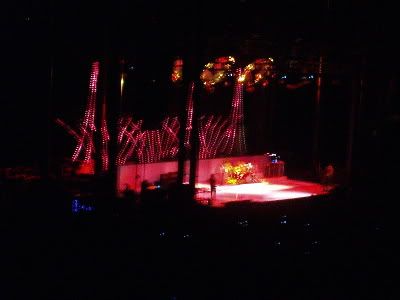 Hey, the subtitle isn't Socks, Yarn, and
Rock 'n' Roll
for nothing. ;)
Also I'm a finalist for the Amazing Lace Challenge #6, so vote for me
here
if you think I'm worthy. ;)